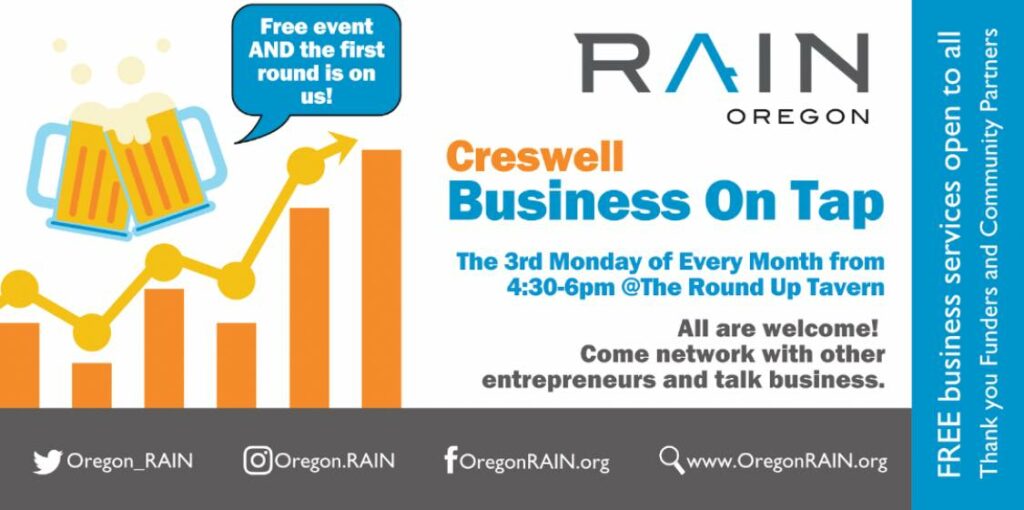 "RAIN is a team of  Entrepreneurial Ecosystem-Builders (known as Venture Catalysts)"

-RAIN EUGENE
Meet our local entrepreneur-in community, Seth Clark. He is the owner of Blue Valley Bistro in Creswell and Coburg. Seth has 10+ years of experience as a business owner. He has struggled but survived the 2020 pandemic shutdown and labor shortage after the local community rallied and federal funding was leveraged. So, come meet the local expert and get tips for your business, on the first Monday of each month.
Get yourself more familiarized with RAIN's services and find out about all our upcoming events!

For more information contact Seth Clark at seth@oregonrain.org or the Lane County Venture Catalyst, Aqsa Khan at Aqsa@oregonrain.org.